Our Veterinarians
Our team of veterinarians are highly skilled and extremely dedicated to the field of veterinary medicine. Each of these doctors comes to our hospital with a desire to make your pet happy and healthy. Our doctors enjoys working with animals and sincerely appreciate the trust clients have in them to do good work. Having compassion for your pets is an important component in caring for animals. Our doctors are very caring and compassionate and want only the best for their patients.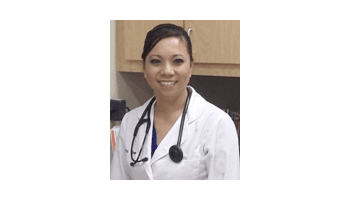 Dr. Joyce Voss
Managing DVM
Dr. Joyce Voss received her bachelor's degree from Stanford University in 1997. She worked at Stanford doing research for a few years after college, then began veterinary and graduate school at the University of California at Davis in 2001. She graduated in 2006 with a DVM and a PhD in Pharmacology and Toxicology. After graduation, she moved to Los Angeles where she worked for three years as a small animal general practice veterinarian in West Hollywood/Beverly Hills. In 2009, her family relocated to Upland (about 40 miles east of downtown Los Angeles), where she worked for five years at a small animal general and emergency practice. Her husband is a university professor at Wright State University, and his position there was what initially prompted their move to the Dayton area in July 2014. Her primary interests are anesthesia and analgesia, internal and emergency medicine, and soft tissue surgery. Outside of work, she enjoys spending time with her husband and their two sons, as well as music, movies, and traveling.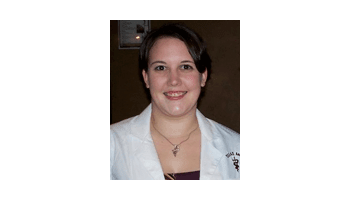 Dr. Christina Armour
Dr. Christina Armour was raised in Baton Rouge, LA. From a young age, she always knew she wanted to be an animal doctor. She acquired her Bachelor's of Science in Animal Science/ Pre-Veterinary Medicine in 2008 and her Masters in Biology from Louisiana Tech University in Ruston, LA in 2010. She graduated from Texas A&M University School of Veterinary Medicine in 2014. Dr. Armour's veterinary interests are in client education, surgery, and exotic medicine (small mammals and reptiles). She currently resides in Kettering with her husband (Doug) and her menagerie of two dogs (Finn and Max), a cat (Cricket), a tortoise (Walter), and two snakes (Toby and Dodo). In her spare time, Dr. Christina Armour loves reading, drawing/ painting, playing the viola, and as southern girl she enjoys food whether cooking or eating.

Dr. Corey Griffiths
Dr. Corey Griffiths is a 2004 graduate of the Ohio State University College of Veterinary Medicine and also holds a Bachelor of Science degree from the Ohio State University College of Food, Agriculture and Environmental Science. Following graduation, he moved to the Dayton area where he practiced for 5 years in West Carrollton. He left in 2009 to pursue additional training in a rotating internship at Metropolitan Veterinary Hospital in Akron, OH. Upon completion of the one year internship, Dr. Griffiths returned to Dayton and practiced as a relief veterinarian for a year before joining the Staff at Miami Valley Animal Hospital. Dr. Griffiths' primary area of interest is Ophthalmology. He and his wife enjoy a variety of outdoor activities.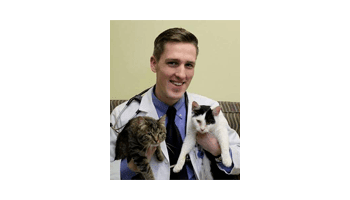 Dr. Michael Hanhart
Dr. Michael Hanhart received his Doctorate of Veterinary Medicine in 2011 at the University of Wisconsin-Madison School of Veterinary Medicine where he was awarded the ACVIM Award for Clinical Excellence and graduated in the top five in his class. While at the University of Wisconsin, Dr. Hanhart worked as a surgical technician for the UW Veterinary Teaching Hospital. Following graduation, Dr. Hanhart practiced in Indianapolis before coming to Dayton and ultimately beginning work at the Miami Valley Animal Hospital where he currently holds professional interests in internal medicine, dentistry and ultrasonography. Outside of work, Dr. Hanhart enjoys travel, spending time at the gym and reading. He is currently a member of the Phi Zeta National Veterinary Honor Society, the Miami Valley Veterinary Medical Association, the Ohio Veterinary Medical Association, the American Veterinary Medical Association, the American Animal Hospital Association, and the Lesbian and Gay Veterinary Medical Association.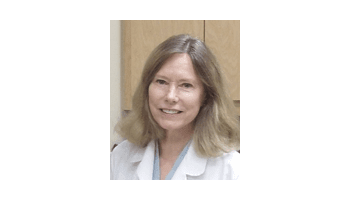 Dr. Sandra Leckband
Relief Doctor
Dr. Leckband is a 1986 graduate of Iowa State University College of Veterinary Medicine. She holds undergraduate degrees in business from Colorado State and nursing from the University of Iowa. After graduation Dr. Leckband spent two years in the Chicago area prior to moving to Ohio where she spent nine years in a small animal practice in Hamilton, Ohio. Before coming to work at the Miami Valley Animal Hospital she was a relief veterinarian for five years. Dr. Leckband is an avid reader, she also enjoys travel, biking, and golf.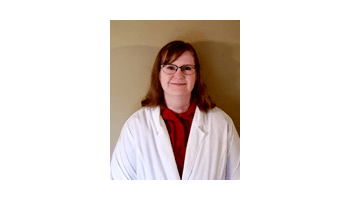 Dr. Regina Lockhart
Dr. Regina Lockhart is a small animal veterinarian with 15 years of practice experience. She is a 2002 graduate of The Ohio State University College of Veterinary Medicine. She completed her bachelor's degree in biology at Shawnee State University in 1998 where she was named Natural Sciences Graduate of the Year. Dr. Lockhart moved to Pennsylvania upon graduation from OSU and has lived and worked in the state of Pennsylvania since that time. She recently decided to return to Ohio to be closer to family and friends. Dr. Lockhart has an interest in dermatology, oncology, and geriatrics. Dr. Lockhart's husband, Mark, and son, Kyle, will be happily returning to the state of Ohio with her. She has one other son, Kevin, who is a physician assistant. She also brings 3 dogs, Eddie, Cameron, and Willis, and one cat, Elliott, along with her. In her spare time, Dr. Lockhart enjoys reading, travel, thoroughbred racing, and college football